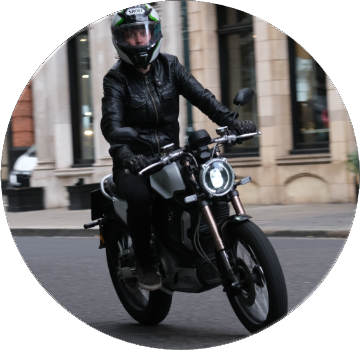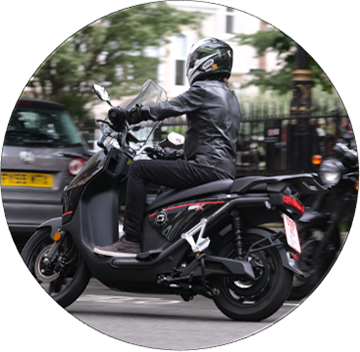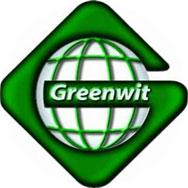 GREENWIT TECHNOLOGIES INC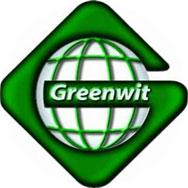 GREENWIT TECHNOLOGIES INC
Introduction to Greenwit Technologies Inc
Introduction to Greenwit Technologies Inc
From Concept & Ideation to Business Creation…
In the late 1990's, Steve Miloshev, a mechanical environmental engineer working for a Canadian company was assigned to operate a pilot plant in China handling the remediation of mining drainages that contained heavy metals.
While in China, Steve discovered electric bikes and scooters and developed a keen interest and fascination with the many benefits of these ebikes and scooters. He was particularly impressed by the following:
Practicality & compact size
Simple to operate and nimble
Reduction in carbon footprint
Ability to reduce traffic congestion
These early ebikes and scooters were very basic in design and the quality was very low. However, Steve saw the potential of these nimble alternatives to transportation as key to fostering a legitimate and sustainable alternative to personal urban transportation in Vancouver and further in the Canadian marketplace.
Upon Steve's return to Canada in early 2002, the Canadian Motor Vehicle Safety Act (CMVSA) changed in British Columbia and Quebec to exclude electric bicycles, and some types of electric scooters, from the vehicle category, provided they were compliant with Transport Canada regulations. This direction to classify them as Power Assisted Bicycles which could be used without a driver's license or registration presented a very attractive proposition for all types of riders. Steve was fueled with a passion to take the concept to market and launched the company in 2002.
Company History & Timeline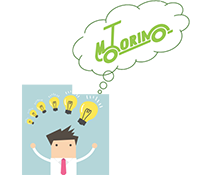 IDEA & CONCEPT
In early 2000 while working as a mechanical engineer in China, Steve had a brilliant idea the electric bikes were the future. These early thoughts shaped the formation of a little company known as Greenwit Technologies Inc.
In 2002, the company was registered as a Design, Engineering, Manufacturing and Distributor of two-wheel electric cycles.
During the same year, electric bikes were listed in the motor vehicle act under bicycle category and no driver's license was required!
MOTORINO LAUNCHED
AND 1st SHIPMENT ARRIVES
In 2003, the Motorino Brand was created and trademarked and the company was launched in Vancouver.
In mid-2003, the 1st container arrived from China. The quality and performance were terrible, the first bike we assembled and turned the switch on run by itself.  However, we were hopeful to find a better manufacturer and  influence higher quality.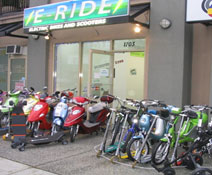 E-RIDE SHOP OPENED
In the spring of 2003, we opened our 1st E-Ride shop in Vancouver whose size was a mere "35 m2"

…and many laughed!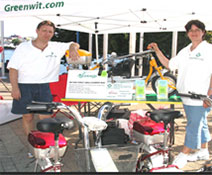 1st TRADE SHOW
In late 2003, we started to attend trade shows. We were early in the market and in the minds of the consumer who didn't know how to accept the product. Much of the feedback was curiosity and very little traction to grow mindshare.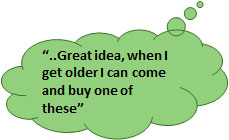 Company History Timeline Cont'

BUILDING RELATIONSHIPS
In 2004, we visited a number of manufacturers in China, and started to build greater relationships and ordered more products.
We ordered two containers with products projected to last us until 2006.
LAUNCH OF MOTORCYCLES
We tried some motorcycles but were not able to certify them and couldn't sell them. Their quality was also not satisfactory, and they were heavy with Lead-Acid batteries. It was unsuccessful attempt.
IMPORTED MOTORCYCLES
We installed pedals to limit motorcycle speed to 32km/hour max and the motor power to be compliant with CMVSS.
1st COMMERCIAL
We started to advertise our products and grow awareness. This video was our very 1st advertising. It was made by professional videographers and it ran for 1 month on Global TV.
Company History Timeline Cont'
By 2005, the company was completely out of funds, having sustained a significant loss from poor quality products, lack of public awareness and expensive advertising with little or no returns on these investments.
At the end of 2005, the company considered closing its doors and declaring bankruptcy.
The early investment in marketing started to pay off and TV stations started to interview us and promote us on a number of channels.
The quality of the products also improved and we introduced our own brand of Motorino XPh and XPn our sales gradually started to improve, including interest from dealerships.
A composer made a song for our MOTORINO brand and a video, matching the song title "LOVE CAN'T WAIT" was created. It hit over 8,000 YouTube views for the first two weeks.
Company History Timeline Cont'

INVESTMENT IN RESEARCH & DEVELOPMENT
In 2007, we invested in testing and production equipment and conducted research to improve the controllers performance
In 2008, we invented a CCT controller and motor technology which made possible to independently control the torque and speed of the BLCD motor by weakening the flux and increasing the efficiency. At the same time, the recession hit North America at its peak; The disruption resulted in the consumers seeking alternative low cost transportation.
At the end of 2008, sales increased exponentially as we did not have competitors to our controllers performance and stability
Company History Timeline Cont'
Boston Pizza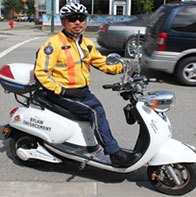 City of Vancouver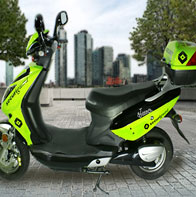 Securiguard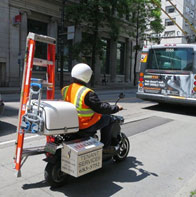 Tenant Services
QUALITY IMPROVEMENT FOSTERED GREATER ADOPTION & PRODUCT ACCEPTANCE
Our investment to improve the performance and the quality of our scooters resulted in the following:
Fostered greater uptake by customers
Increased the interest of small businesses, corporations and government/municipal organizations.
Sales to major influencers such as Boston Pizza, Securiguard, Tenant Improvement Services and City of Vancouver By-law enforcement – The commercial use of our vehicles by these companies bolstered the reputation of our products even further and fostered a greater awareness of the Motorino Brand.
Company History Timeline Cont'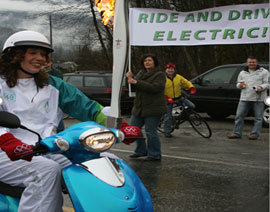 VANCOUVER 2010 OLYMPICS
The 2010 Olympics held in Vancouver created much awareness for electric scooters, awareness of climate change and the drive towards alternate forms of cheap transportation.
Our scooter was selected by a leading Canadian environmental activist campaigner, Tzeporah Bergman – director of international Greenpeace climate program to carry the Olympic torch during Olympic games in Vancouver.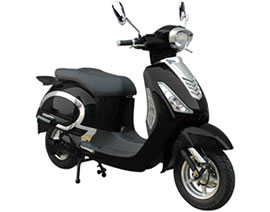 Homologated Motorino GTx
In 2010 we homologated the first electric motorcycle in Canada from Motorino GTx.  One of our first customers was the Vancouver chief engineer. At the same time we made a presentation at the city hall for launching electric scooter sharing program.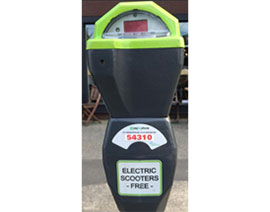 Free Parking!
One of the incentives introduced by the City of Vancouver promoting the use of electric motorcycles and scooters was the Free Parking program for electric two wheel vehicles.
Increase in Advertising
As the only distributor for electric motorcycles and scooters in Canada, our company was very often selected by the media to promote the use of clean alternative transportation.
Company History Timeline Cont'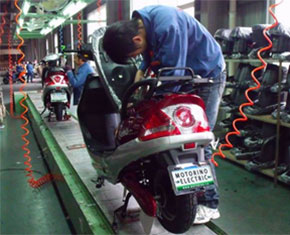 INCREASED QUALITY & SECURED RELIABLE FACTORY
In 2011 we signed a contract for production of our electric motorcycles and scooters with reliable manufacturer in Taizhou city who implemented our CCT controllers. We hired external engineer to control the quality of our products.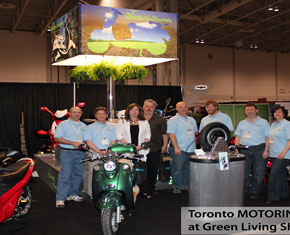 INCREASED # OF DEALERSHIP
With the improved performance and quality of our products the number of our dealership network continue to grow and by 2012 we already had over 30 dealers across Canada.
We also started E-Ride franchise network for sales of our Motorino brand.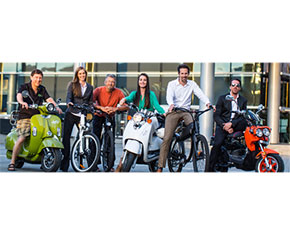 INCREASED MARKETING & TRADE SHOW INVESTMENT
We started attending tradeshows across Canada.
Designed and manufactured our own trade show booth.
We hired professional actors and created high quality advertisements.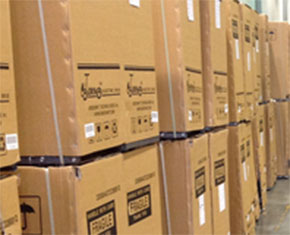 INCREASED ORDERS & SHIPMENTS!
We diversified our products to eight models of scooters and five models of e-bikes. We also increased the number of our suppliers to four. By 2012 we increased our orders with China and had 20+ containers shipped per year.
Company History Timeline Cont'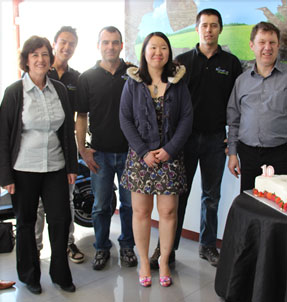 Small and Mighty Team
Coverage by Multilingual TV & Video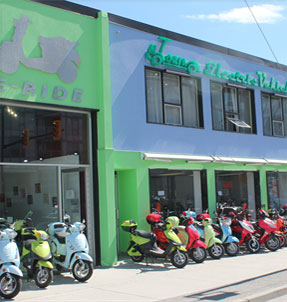 Westside Store Location
We celebrated 10 years of business on April 22 2012 and received tremendous press coverage as seen in the following video.
Company History Timeline Cont'
2012: CELEBRATING 10 YEARS IN BUSINESS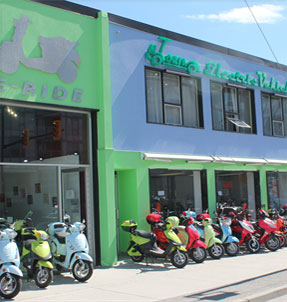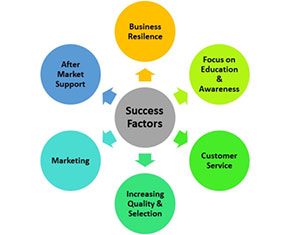 Our key success factors for our business success in the past 10 years was due to our resilience to staying the course and weathering the tough times, rough patches of poor quality and working to improve our quality and selection and enhance these with focused awareness, marketing, customer service and after market support.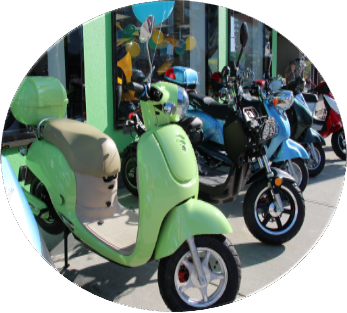 Company History & Evolution
2012-2015
After scooters sales increased we expanded with e-bikes as their quality improved.
We approached bike shops for selling e-bikes,  however awareness and interest was still low and the retailers were reluctant to add these to their product inventory. (This was a loss on their part as they missed an opportunity for early entry into the e-bike market that would subsequently grow to significant proportions.
When we celebrated 15 years anniversary of our business we were still selling 80% scooters and 20% e-bikes.
We decided to enter the electric motorcycle business  with the first licensable motorbikes and started selling the Doohan iTank and Super Soco TS in Canada.
Company History Timeline Cont'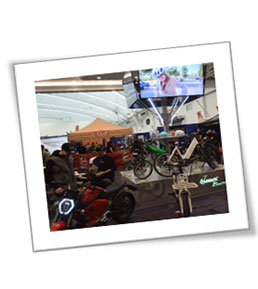 Improvements in Marketing & Trade Shows!
In 2015, we invested our efforts in marketing and started to participate in trade shows across Canada, including motorcycle shows
We made improvements in our Trade Show booth, including customization of  booth with four, 75"TV screens.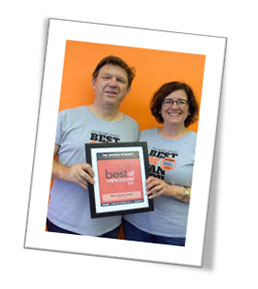 Best Scooter Dealer Award
By mid 2015, we were growing our mindshare in the public, both with consumers and the media. We were nominated by our customers for the popular Georgia Straight magazine "Best of Vancouver" award. From 2015-2018, we continued to receive this award, further raising our consumer awareness.
Introduced Super Soco
We introduced SuperSoco in Canada to extend its European and Asian success here in Canada and started to aggressively sell this most popular brand.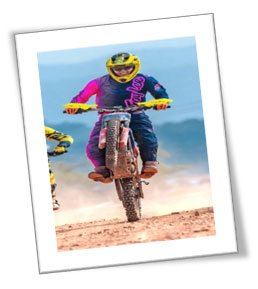 Introduced Sur-Ron
We extended our offerings with Sur-Ron to complement our product portfolio with this off-road line of bikes that was poised to take on a popular and growing sport in British Columbia.
Company History Timeline Cont'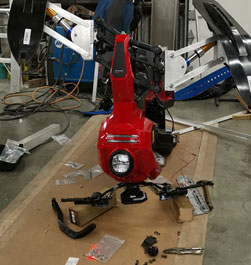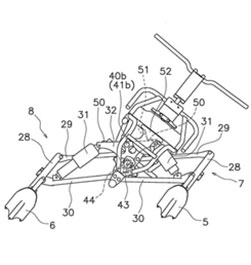 1st Conversion Kit Designed for Electric Motorcycle to Snowmobile!
We designed and made the first and only one in the world conversion kit for three wheel electric motorcycle into snowmobile. This allowed for customers to leverage their investment in their electric motorcycle all year round by using it on the slope in the winter months.
We used Doohan iTank whose front end geometry allowed the snowmobile to be driven safely parallel to the mountain slopes (In comparison to many standard ICE snowmobiles which had experiences of flipping when used parallel on the slope. That makes possible the same motorbike to be used on the road in summer and on snow in winter.
Company History Timeline Cont'
Cooperative Agreement with EXRO Technologies for R&D and Licensing Agreement
In 2017,  we signed an agreement with EXRO Technologies (https://www.exro.com), a public company developing electronic gear replacement systems, to use our electric bikes as a platform to demonstrate their system.
The impact and results of this early agreement provided significant awareness and helped to drive mindshare for electric motorbikes in Canada. The impact of all the publications and press releases from this publicly traded company was valuable and timely to supporting market growth. Further, the media awareness and press releases resulted in EXRO Stock gain of 2,000% increase from .37 cents to $7.00.
Company History Timeline Cont'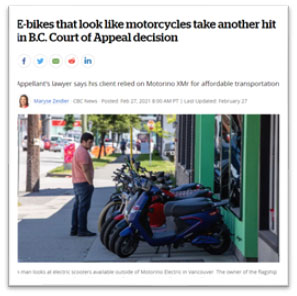 E-Bikes became a target for fines and rated as "Not Legal"
In Early 2017,  Scooters became a target for fines and frequent stops by Vancouver Police.
At the same time, a Motorino customer lost his case in three courts, setting a precedent which rated scooter type bikes as not legal.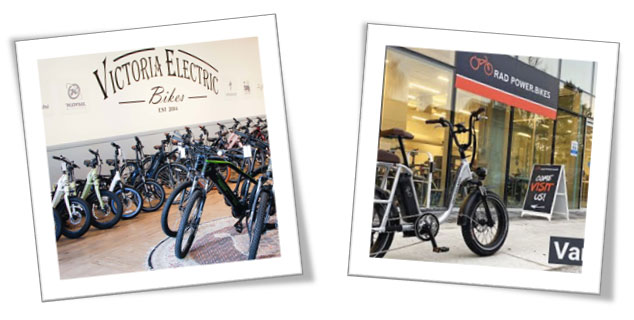 Increased Competition: Growth of Electric Bike Shops and Online Stores Enter the Market…
Electric Bike shops started to pop-up everywhere.
Online stores started to proliferate.
Some Chinese manufactures started to open warehouses in Canada.
We had to find new ways to compete or quit!
Fortunately, we were expecting the scooter hurdle and the e-bike crunch and were already in transition to e-motorcycles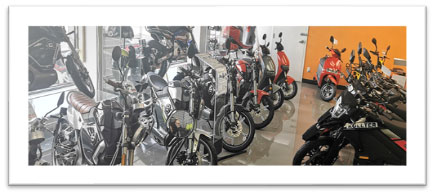 Increased Variety & Launch of SuperSoco
In order to compete with the increasing competition, oversupply  shrinking margins, changing legislation and other constraints, many of our dealers and other e-bike retailers approached us with the intention to sell electric motorbikes. Luckily we were already prepared after we invested in homologation of the best motorcycle manufacturers  and were provided with the exclusivity rights for Canada.
Company History Timeline Cont'
Signed Agreement With RAP – SEV
2019, we signed exclusive agreement with Zhejiang RAP Smart Electric Vehicle for the exclusive distribution of their popular electric cargo motorcycles in North America.
The first one arrived in Canada in 2020.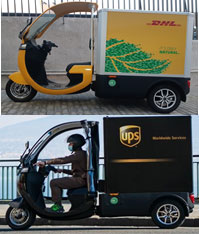 Agreement with Purolator initiated
We signed a contract with Purolator for testing in  2021 however, due to the pandemic testing was postponed to 2022.
This three wheeled motorbike was exceptionally well made featuring articulated front end, 1,550L cargo compartment which can be refrigerated, heated, combination of them or just shelved box for mail delivery.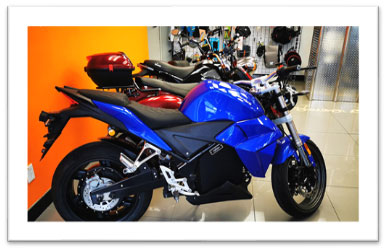 Exclusivity with Evoke E-Motorcycle
In the same year, we also signed an exclusivity contract with 130km/h electric motorcycle Evoke. Technically Evoke is a 250cc ICE bike equivalent but its immediate torque and 2.5sec 0-60 acceleration makes it superior to its ICE counterparts. It features a fast charging capability as well.
Company History Timeline Cont'
Exclusive distribution of SuperSoco
We are distributing all Super Soco models since 2016. As of September 2021, we certified V-Moto with Transport Canada for importation of Open Motorcycle category bikes over 70km/h speed. The latest one was CPX  and we are preparing to start to sell other models of SuperSoco, including CT-3 Max.
Exclusive Distributor of Tinbot
Tinbot Motorbikes is relatively young manufacturer of E-Motorbikes but with extremely professional engineers. Their first ES1-Pro bike is currently the most powerful double purpose  bike. Next season they will release their sports bike with 180km range and 140km/h speed.
Exclusive Distributor Horwin
In July this year we successfully homologated Horwin bikes in both LSM and Open Motorcycle categories. Now we became their exclusive distributor in Canada
By the end of 2021 We expect the first delivery of Horwin CR6, CR6Pro and EK3.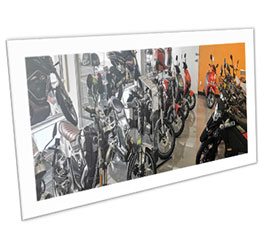 Increased Variety & Launch of other highend motorbikes
We are currently in process of homologating three more high quality manufacturers, one of them from Europe. We will continue to expand our variety into the LSM and open motorcycles category with priority up to 160km/h.
Soon a Canadian manufacturer will join us with their unique motorbike.
FUTURE
STRATEGIES &
GROWTH
Future Growth Strategies: Drivers For Change
Increasing Awareness & Consumer Demand
Rising consumer awareness of air pollution and high demand for low noise transport solutions will drive the industry growth.
Current Lack of Predictability for electric scooters
Given that the current climate of slow speed electric scooters with pedals future is not clear in terms of legality in Canada and coupled by oversaturation of ebikes, many dealers are seeking other options for upgrading to electric motorcycles.
Growing Interest by Traditional and Non-traditional dealers
The improved performance and range of electric motorcycles encouraged the ICE motorcycle dealers also to start selling electric motorcycles. Superior quality, that in many cases outperform famous brands, with affordable prices from Asian manufacturers* that have been proved worldwide are impacting customers choices once they've decided to switch to two wheels.
* Sur-ron, Tinbot, E-Time, Super Soco, Horwin, Evoke, Tromox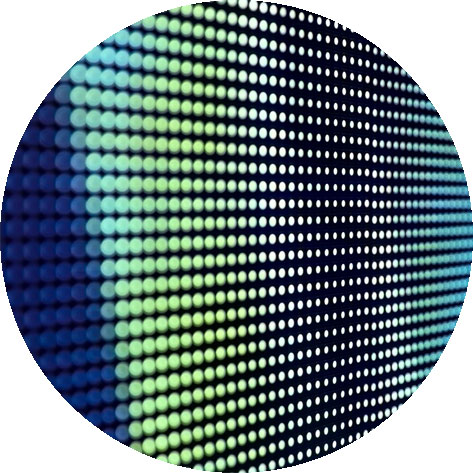 ELECTRIC MOTORBIKES – The upcoming trend following the e-bike grpoght pattern
Our early attempts at marketing some 20 years ago was to encourage people to use any light electric form of transportation before the e-bikes became ubiquitous. Today, our goal has been refined to segment our market and to convince potential customers to consider electric rather than ICE motorcycles.
For B2C, we believe that customers that have already discovered the freedom of using any type of electric transportation such as e-bike, e-scooter, etc. and are looking to upgrade for faster transportation that can cover their high way commute as well
We believe that customers who have never used electric motorcycles before as their daily commuting vehicle will be mostly attracted to them rather to ICE ones due to the ease of ride and all government incentives and benefits.
There are many online customer's posts sharing their experience with their bikes with videos, comparison sheets and showing the advantages of Electric v/s ICE motorbikes, E-motorbikes v/s E-bikes, E-motorbikes v/s Public Transport, etc.
Some Electric bike dealers driven by the oversaturated e-bike business and declining margins started showcasing electric motorcycles without commitment of certifying their business as dealership and without any responsibility for their support and service, but with commission for every purchase.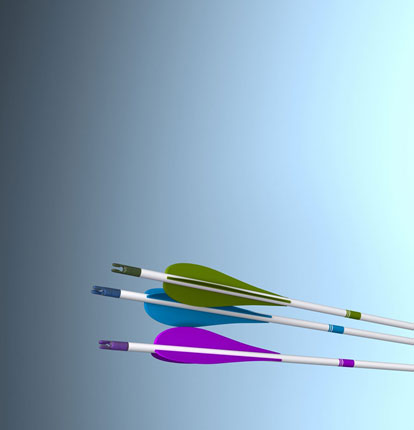 Factors Driving Electric Motorcycle Growth Over the Next Few Years
Growing preference for Lithium-Ion batteries and adoption of Artificial Intelligence (AI)
– Due to the improvement of the quality, longevity and energy density of the Lithium-ion (Li-ion) batteries, there is a trend of increasing the demand for electric two-wheelers.
– Li-ion batteries have gained widespread popularity over the years by enhancing the overall performance and providing better the range and mitigation of maintenance requirements.
– Electric motorcycle companies are adopting the latest artificial intelligence (AI) technology to improve the rider's experience.
– Fast charging built-in chargers and improved battery management systems are some of the supporting features the industry players are working on.
Rising deployment of e-vehicles in urban area.
– Improved speed, enhanced aesthetics, maximized torque along with superior traveling range are some of the advantages rendered by premium electric motorcycles. Growing adoption of electric vehicles for urban use will bolster the 10-15 kWh segment as majority of North America commuters live in suburban areas and part of their daily commute includes the use of high ways.
– There will be a market however for lower battery capacities motorcycles with reduced range but lower price tag for urban uses.
– Companies are combining swappable batteries into low capacity motorcycles, allowing the riders to replace the batteries at any given time without any need for instant charging. Many companies are creating alliances for adopting battery standards for swappable batteries.
Escalating demand for sports electric bikes
– With the improvement of the Li-Ion batteries sports electric motorcycles are showcasing escalating demand over the years due to their higher speed and superior efficiency.
– Higher battery capacity and fast charging capability makes them close to practicality of long range electric vehicles.
– Some manufacturers are offering electric sport motorcycles with a maximum speed capability of more than 200 km/h, with an acceleration speed of up to 0-100 km/h in less than 3.5 seconds.
– The rising number of racing events held across the globe aimed at encouraging the use of electric motorcycles primarily among the youth will bolster premium electric motorcycle market outlook.
Increasing Government initiatives to reduce carbon footprint
– Government initiatives across Canada with respect to premium electric motorcycle market for urban and high speed will register notable gains owing to favorable initiatives undertaken by the government authorities to control the increasing levels of pollution across the region.
– The Canadian government is focusing on establishing an increased number of charging stations to boost the adoption of electric motorcycles in the country.
– Adequate information and awareness regarding the ill-effects of increased carbon dioxide levels is steering the adoption of cleaner vehicle alternatives in Canada and USA.
– The recent environmental disaster as fires, flooding and storms are rising the awareness of fast adoption of electric vehicles. Not only financial stimulus but facilitating the use of electric motorcycles with incentives benefiting them as freedom to park anywhere for free, using HOV and Bus lanes, filtering, swappable battery stations will be additional factor for faster adoption. High disposable income among the people is a primary factor facilitating the shift towards electric motor vehicles among the citizens.
MARKETING STRATEGY: POSITIONING
Given that electric motorcycles are new for the North American market, we expect to do a lot of marketing to convince customers to buy electric. The advantage of the electric motorcycles is their flexibility of categorizing. A faster than 70km/h motorcycle can be electronically locked to a max speed of 70km/h to fit all potential customers without a special motorcycle license. Once they acquire their motorbike license, their bike category can be upgraded with their insurer and the speed limitation uncapped.
Our future efforts is to grow mindshare, awareness and drive customer demand and support the following:
Formalizing our marketing and sales strategies
Enhance our dealers and customer support
Marketing with product support, including:

Professional quality pictures of each model
Promotional videos
Video reviews by industry influencers and subject matter experts
Press releases
Participation in trade shows
Our approach is to take advantage of the niche market for electric urban motorcycles and gradually move to highway ones with the improvement of the batteries energy density and the implementation of the fast charging capabilities.
As some commuters from suburban areas have part of their trips on highways we will be implementing two groups of urban motorbikes:
below 70km/h that will fall in the LSM category
between 70 and 130km/h and over 130km/h.
We will be expanding the above two categories with another category as the mindshare for these categories grow and the customer becomes acclimated to long distance riding and the associated anxiety of highway riding is diminished.
PRODUCT STRATEGY
As our company is directly involved in the production of the motorbikes, we will be continuously seeking the feedback of our customers, dealers and dealer's customers. We realize that the hardest group of customers to be convinced to switch to electric will be current ICE riders. Therefore we will be encouraging them to test ride our products and will proactively listen to their feedback.
A natural continuity will be necessary for convincing long-term ICE riders to chose electric for their next bike. Performance, Quality and Long range are the three main keys in such consideration. One new feature that may be a tipping point for transition to electric will be their safety. With the evolution of the ADAS, that is more or less implemented in any four wheel vehicle, our goal is to make it a standard feature for the future models we will offer.
In terms of practicality we will be exploring both options for urban motorbikes batteries – as removable and with built-in fast charger. In some cases it won't be necessary for the faster bikes with bigger batteries to have them as removable and the best option will be to have built in charger that would work on 220 and 110 V and to have J1772 type1 charging port. In the recent years however some manufacturers created alliances to adopt universal battery system for their future electric motorcycles that would allow their batteries to be swapped in seconds. We will be open for such option, although in our opinion such system would increase unnecessary the cost of the bikes, especially at a time when the batteries and their fast charging capability is constantly improving.
We realize that to build the customer's confidence and positive responses of a ground-braking form of transportation is the after market service of the bikes. The warranty and the after-warranty support will be one of the main factors in selecting our manufacturers. We will be doing our best maintaining sufficient inventory of spare parts for all the models we distribute. However in some rare cases we may need some critical parts to be sent by express mail from abroad. We will be encouraging our dealers also to maintain sufficient inventory of critical parts for keep their customer's bikes in operation.
DEALER SUPPORT STRATEGY
We aim to provide Dealer support with the following:
Providing our dealers with selection of a wide range electric motorcycles from the most reputable brands.
Provision of training including onsite practice and online sessions
Provision of quality video repair manuals supported by the printed ones.
Providing warranty support of the products with overnight parts delivery.
Our company is authorised by Transport Canada to use online software to register each motorcycle sale with all information for its customer in case of recall. We provide access to this portal to our dealers.
Providing dealers with digital marketing materials for marketing purpose and websites
Providing accessories dedicated for electric motorcycles
Providing financing with 45 days term payments after the first order.
Considering dealer's and dealer's customers feedbacks for further improvement of the existing products and development of new ones.